Monday JULY 16, 2012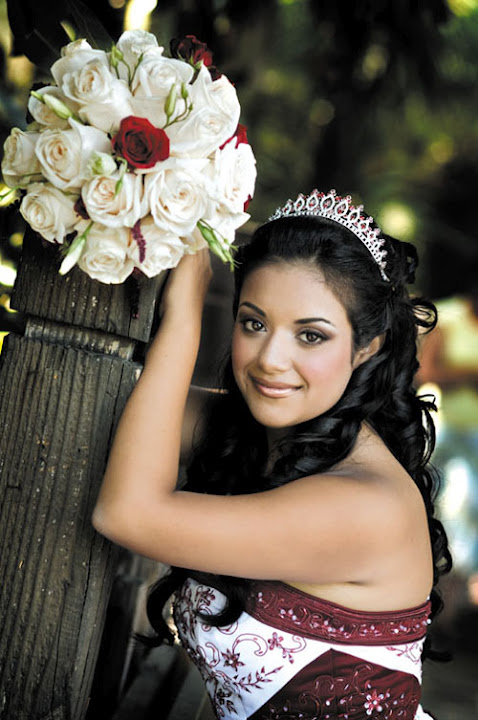 Reaching the Quinceañera Market
The quinceañera, which translates to 'one who is 15', has been a traditional rite of passage for Latina girls since time immemorial. The grand celebration marks a young girl's transition into womanhood — her maturity and growth into an adult within her family and the larger community. Here in the United States, the quince has lost none of its significance; young Latinas across the country wait with anticipation for their fated day, dreaming of flowing dresses, stunning makeup, and luxurious decorations. These dreams take planning, and for that, they'll need help.
Some social event professionals are under the impression that quinceañeras are just a niche market that can be ignored. But with Latinos making up approximately 16.3% of the population of the United States (according to the 2010 National Census) – an average of about 50.5 million potential consumers with an estimated collective spending power of about $1.3 trillion — this is obviously an untapped market brimming with potential. Averages indicate that the cost of a single quinceañera can be between $8,000 and $16,000, including decoration, food, entertainment, and other amenities.
The fact that around 25% of Latinos are of the millennial generation has far reaching implications for the quinceañera market. This generation places a heavy emphasis on technology and family, with a willingness to spend liberally if engaged through the right avenues. Latina girls approaching this special date are avid mobile device users and engage in social media, making them more receptive to appeals on these platforms. Moreover, once they have been reached, they tend to retain brand loyalty and return for other major events like weddings or prom. Latinos are the fastest growing minority group and with numbers projected to triple by 2050, there is little reason to leave this cultural event out of your sights.
My Quince magazine is the premier bilingual, multi-cultural, multi-ethnic, and multi-racial quinceañera magazine and website bringing you the latest in the quinceañera industry and beyond. It recognizes that a quinceañera is an important celebration that signals the advent of an exciting yet challenging voyage. My Quince magazine helps celebrate the quinceañera by bridging the gap between young Latinas and prospective businesses, providing the industry with the business it needs and the consumer with the opportunities she deserves. The bilingual format helps breach the language barrier to include a subgroup that might otherwise be left alienated.
Ultimately, it is in the best interest of all event professionals to participate in and understand the ever-growing quinceañera market and to keep in touch with the new wave of culture hitting the streets of America. So come join the fiesta and grow your business with this fun and celebrated market phenomenon.
-Alex Kanegawa